THE FAMILY SECRET
The O'Connells, #9
by Lorhainne Eckhart
Narrator: John Mo, Eileen Smith
Length: 4 hours 32 minutes
Released: July 22nd 2021
Publisher: Lorhainne Eckhart, INC.
Genre: Romantic Suspense

The Book Junkie Reads . . . Review of . . . FAMILY SECRET (The O'Connells, #9) . . .
Have we finally got to the secret of the O'Connells'. What more could we find out about this family? Where are all these secrets going to leave the O'Connells in the end? What are the next steps? Who will be the first to make them? Raymond O'Connells. Where has he been for eighteen years? Why did he leave his family? Why now?
I am giving you nothing. I am telling you that you will need to jump right in and see for yourself what, when, why, and how the O'Connells family secret comes to light and was dark in the first place.
This time around John is joined by Eileen Smith. Together they bring light to the mystery of Raymond O'Connells and the event from eighteen years ago. With the words from lorhainne Eckhart the story unwinds and fills you mind with all the images as the words flow from our narrators.
Now this is just my observation and opinion, but I highly suggest that you start from the very beginning of this series and follow it all the way through to the end. You get so much more out of the story if you know it all.

I received this audiobook as part of my participation in a blog tour with Audiobookworm Promotions. The tour is being sponsored by Lorhainne Eckhart. The gifting of this audiobook did not affect my opinion of it.

Just what is the mystery behind Raymond O'Connells disappearance? NY Times and USA Today best-selling author Lorhainne Eckhart brings you The Family Secret, an O'Connell family novel, when a body is discovered at the edge of town, rumors, circumstantial evidence, and a chance for revenge lead to one family member's arrest, and an all out effort to take several other O'Connells down as well.
"Wow what drama, what tension, what suspense." (Susan Jordens)
"This was a very explosive and heart wrenching story. A body is found and the DA is out for blood. As long as it's O'Connell blood, he doesn't much care whose." (KEC200)
Raymond O'Connell was the love of Iris's life - from the day she met him, to the day a year later when she married him, to the tragic night before she never saw him again.
Some would say they had the perfect all-American life. Now, 18 years later, questions arise about the night her husband disappeared, leaving a bloody knife and a letter addressed to her, in which he said goodbye and told her not to look for him, with not even a second thought for her and their six children.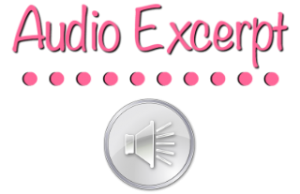 New York Times & USA Today bestseller Lorhainne Eckhart is best known for writing Raw Relatable Real Romance where "Morals and family are running themes." As one fan calls her, she is the "Queen of the family saga." (aherman) writing "the ups and downs of what goes on within a family but also with some suspense, angst and of course a bit of romance thrown in for good measure." Follow Lorhainne on Bookbub to receive alerts on New Releases and Sales and join her mailing list at LorhainneEckhart.com for her Monday Blog, all book news, giveaways and FREE reads. With over 120 books, audiobooks, and multiple series published and available at all, retailers now translated into six languages. She is a multiple recipient of the Readers' Favorite Award for Suspense and Romance, and lives in the Pacific Northwest on an island, is the mother of three, her oldest has autism and she is an advocate for never giving up on your dreams.

John Mo has worked for decades as a director, producer, educator and lover of the theatre. He now retreats daily to his studio cave to read audiobooks, commercials, elearning and whatever else tickles his fancy. He loves hiking and fishing in the great outdoors, especially far away from other humans, and much prefers the company of dogs. He has two grown children, a patient and amazing wife, and a terrific mutt named Joey. Find other great audiobooks narrated by John Mo on Audible.


Plugging you into the audio community since 2016.
Sign up as a tour host here.
Presented by