MY LAST CHANCE
by Weston Parker
Narrators: Lacy Laurel
Length: 7 minutes 35 minutes
Publisher: BrixBaxter Publishing
Released: June 17th 2019
Genre: Romance
The Book Junkie Reads . . . Review of . . . MY LAST CHANCE . . .

How do one put things without giving away the story? Here we go. A BBW girl (and yes girl) finds herself with the one person she never ever thought in a billion years would or could find her attractive enough to do what they did and then he did the unthinkable. You have to listen to find that out. Then we fast forward some years later and we find that the BBW is no long a BBW and she is not longer a girl. She is a grown woman with a body to match and lifestyle changed. She has grown up in more ways than one. And her boy-crush/former friends/possible investor had most certainly grown into a very sexy man.
Both find that life had different things in-store for them as they got older. Hurt. Shame. Guilt. Rejection. All these different things play a part in their current dealings with each other. Come take a journey and see how they handle all the thing placed in their paths.
The duo narration brings the story to life but it more so Lacy Laurel and the dominating role of the female that gives you the most insight.
I received this audiobook as part of my participation in a blog tour with Audiobookworm Promotions. The tour is being sponsored by Weston Parker. The gifting of this audiobook did not affect my opinion of it.
I've made lots of mistakes.
Back in high school, the girl next door spent a serendipitous night in my arms. But she wasn't my type or really up to my level.
So I walked away not knowing her secret—our secret.
Years later, I'm still at the top of my game, ruling my own chunk of the world.
She walks into my office a different woman. Strong, sexy, and dead set on revenge.
I need to walk away again, but I can't. She's a different person, and yet, all the things that first had me taking a chance with her pull me back in—deeper this time.
She's going to wreck my life, one bad decision at a time, and fuck me, I'm going to let her.
The fact that the little man who calls her mom acts like me stops me in my tracks. He even loves the same things I do.
No damn way I've been a selfish bastard and haven't considered the possibilities of our night together so long ago, but it's true.
He's mine, and I'm instantly in love with both of them.
I need one more chance, and I'll do anything to get it.




Hey there. I'm Weston.
I'm a former firefighter/EMS guy who's picked up the proverbial pen and started writing bad boy romance stories. I co-write with my sister, Ali Parker as we travel the United States for the next two years.
You're going to find Billionaires, Bad Boys, Mafia and loads of sexiness. Something for everyone, hopefully. I'd love to connect with you. Check out the links below and come find me.

After going to school to obtain her BS and MBA, then starting a rather large and boisterous family, Lacy Laurel dove back into literature in order to relieve stress and have a little "me" time. Once finding audiobooks and falling in love with performance all over again, she set her sights on learning the art of telling an interesting and exciting story. Naturally being the passionate person that she is, she gravitated towards romance and erotica. Lacy thoroughly enjoys getting to bring stories of passion, love, loss, hunger, and angst to life.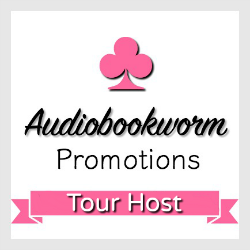 ➜Sign up as a host here