Blueprint for a Kiss
by

Nancy Warren
Narrator

: Teri Schnaubelt
Length

: 5 hours 23 minutes
Release date

: April 30th 2015
Publisher

: Ambleside Publishing⎮2015
Genre

: Contemporary Romance

Getting inside the mind of Scott/Prescott was interesting. Watching him figure out the chaos of one woman and find that he was falling in love with her was even more interesting. This was a clean, contemporary romance set on the west coast. Watching Holly work so hard to figure out how to get her boss what he wanted was just a change in pace. Watching how many ways and times that Scott said no was fun. This was like a slow seduction between two people that did not even know they were being seduced. The secondary characters were a challenge at times and others were just a joy to see and interact with. Of course, the Chance family will always have that layer of delight. Coming home again can have some good points, Scott learns this lesson.
Teri Schnaubelt does her job well. The narration was good the audio itself was smooth and held up well under speed changes.
I received this audiobook as part of my participation in a blog tour with Audiobookworm Promotions. The tour is being sponsored by Nancy Warren. The gifting of this audiobook did not affect my opinion of it.

You can design a perfect life, then a woman comes along and messes it all up! Prescott Chance is the go-to architect for the wealthy and famous, which has made him more wealthy and famous than he's ever wanted to be. He turns down more commissions than he accepts and is extremely private. Holly Legere is barely making ends meet between rent and student loans. As an assistant to Alistair Rupert, the notoriously difficult industrialist, she works night and day for slave wages, hanging on in hopes of a promised promotion in his huge organization. When Alistair Rupert's wife decides she wants a Prescott Chance-designed house, and Prescott turns her down, it's Holly's job to make the choosy architect change his mind. And Holly is a very determined woman. In this modern romantic comedy, she'll go to any lengths to get him to design her boss a house, including pulling in his huge family for support. This is the third book in the Take a Chance series, though the books stand alone.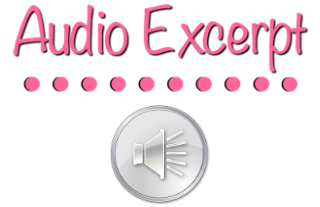 To stay updated on all things Nancy including new releases, recipes and bonus extras please sign up for Nancy Warren's newsletter at nancywarren.net. Nancy's a USA today bestselling author of more than 60 novels. Nancy's originally from Vancouver, Canada but she tends to wander. She currently lives in an 18th century house in Bath, England where she loves to pretend she's Jane Austen, or at least a character in a Jane Austen novel. When she's not writing, she's hiking, skiing, traveling or sipping wine. She's appeared on the front page of the New York Times (when her book, Speed Dating launched Harlequin's NASCAR series), has been a clue in a crossword puzzle (National Post, Canada) and she's been a finalist for the RITA award three times, honored by Romantic Times Magazine and often shares her love of writing in her popular workshops.
Teri Schnaubelt is an award-winning audiobook narrator and actor who has voiced nearly 200 audiobooks as well as many commercials and corporate videos. She mainly works from her home studio in the north Chicago suburbs and keeps in touch with the rest of the world via Facebook, Instagram and Twitter.

Books 0.5 & 1
Book 2
Book 3
Book 4