Narrators: Bradley Pittman & Jamie Lee-Lewis
Length: 8 hours 10 minutes
Released: October 17th 2017
Publisher: RadiantTeen Publishing
Genre: Fantasy, Young Adult



The Book Junkie Reads . . . Review of . . . FRAGILE CHAOS . . .
Mythology, gods, goddesses, war, peace, conflict, betrayal, sacrifice, . . . more?
Theo was young and determined to prove himself and his place among the gods. Cassia was not so much a believer in the gods but a sacrifice to them. The war of her country has precipitated much unrest both on Earth and in the heavens.
I found much to pull my interest with each moment spent listening to the audio. The story was not over the top drowned down by the heaviness that could have consumed it. There were light moments, fun moments, easy banter, moments of disbelief, some drama, a battle or two, and a journey that was full.
Pacing good. Story good. Characters interesting. Narration was complementary.
Narrators Review of . . . FRAGILE CHAOS . . .
I could feel the harmony between Jamie and Bradley. I felt transported to the time and place with their easy flow.
I received this audiobook as part of my participation in a blog tour with Audiobookworm Promotions. The tour is being sponsored by RadiantTeen Publishing. The gifting of this audiobook did not affect my opinion of it.

A god of war seeking restoration. An unwilling sacrificial bride. Betrayal that could destroy them both.
Every fiber of my being is woven from the rage of mortals.
Theodric, the young God of War, has a talent for inciting conflict and bloodshed. After being stripped of his powers by his older brother, King of Gods, he sets out to instigate a mortal war to prove himself worthy of being restored to power.
I loved Kisk once; it was my home… But that was before. This is now.
Sixteen-year-old Cassia, like many in the modern era, believes gods and goddesses to be just a myth. Enemy to her country and an orphan of the war, she has no time for fairy tales. That's until religious zealots from Theo's sect offer her up as a sacrifice.
Can Cassia and Theo end the mortal war and return balance to the earth and heavens? Or, will their game of fate lead down a path of destruction, betrayal, and romance neither of them saw coming?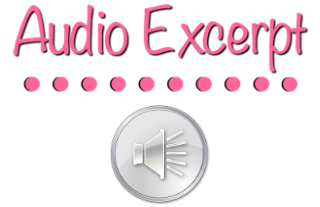 Amber R. Duell was born and raised in a small town in Central New York. While it will always be home, she's spent the last six years living in Germany and Maine as a military wife where the next step is always an adventure. When Amber isn't writing, she's wrangling her two young sons. She is a lover of history, a fan of snowboarding, and a travel enthusiast. In her downtime, she can be found curling up with a good book and a cat or two.
Author Links:
Bradley Pittman is a producer and freelance musician living and working in Atlanta. He received a bachelor's degree in audio production from Georgia State University in 2016. Though he most commonly works on musical projects, he began self-producing audiobook chapters in 2015 as a way to unite his love of studio production with his love of literature.

Jamie-Lee Lewis, aka Jaylew, hails from the island of Jamaica. Since a small child, she's always had a hyper imagination. She enjoys writing and telling stories, singing and composing songs, entertaining and edifying, playing different characters as well as creating them through drawings, and finding the beauty and fun in everything she does. She is currently a professional and passionate Youtuber.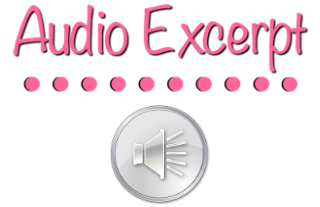 1.
Waffle fries or curly fries?
Waffle fries
2.
GIF with a hard g or soft g?
Soft
3.
Fantasy or science-fiction?
Fantasy
4.
Superman or Batman?
Batman
5.
Text message or call?
Text
6.
Pancakes or waffles?
Waffles
7.
Doctor Who or the Walking Dead?
Walking Dead
8.
TV Shows or movies?
Movies
9.
Facebook or Twitter?
Twitter
10.
Alice in Wonderland or Robinson Crusoe?
Alice
11.
Being too warm or too cold?
Too cold
12.
Netflix or Hulu?
Netflix
13.
Work Hard or Play Hard?
Work Hard
14.
Passenger or Driver?
Driver
15.
Amusement Park or Day at the Beach?
Amusement Park
16.
Honesty or Other's Feelings?
Both
17.
Movie at Home or Movie at the Theater?
Theater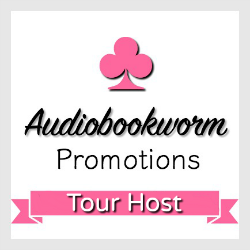 ➜Sign up as a host
here