DONN'S LEGACY
The Soul Searchers Mysteries, #3
by Caryn Larrinaga
Narrator: Jessica McEvoy
Length: 9 hours 58 minutes
Released: September 27th 2021
Publisher: Twisted Tree Press
Genre: Supernatural Cozy Mystery


The Book Junkie Reads . . . Review of . . . DONN'S LEGACY (Soul Searchers Mysteries, #3) . . . Returning to Donn's Hill. I finished the third book and I already want some more.
I love Jessica McEvoy as Mac and all the characters of Donn's Hill and the Soul Searcher Mysteries.
I received this audiobook as part of my participation in a blog tour with Audiobookworm Promotions. The tour is being sponsored by Caryn Larrinaga. The gifting of this audiobook did not affect my opinion of it.

How do you catch a killer who moves like a ghost?
Mackenzie Clair is sure she'll find answers in New Mexico. The mysteries around her mother's past have haunted her for 20 years, and every sign points toward the truth lurking in her childhood home. But the Donn's Hill Body Magnet should have known better than to expect a quiet trip. Everywhere Mac goes, ghosts follow.
All her life, Mac thought her mother's death was just a tragic accident. But when a tourist dies under suspiciously similar circumstances, connections between Evelyn Clair and more recent victims start stacking up. There's a serial killer on the prowl, and they've set their sights on Donn's Hill.
Hard as she tries, Mac can't convince the police the deaths are related. The murderer is like a ghost, moving through the living world in ways only a psychic can follow. It's up to Mac to solve the case, but if she can't sift through the clues from her past, she won't live to see her future.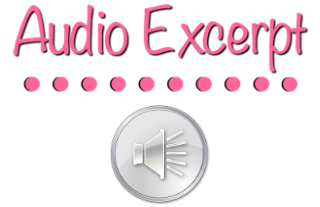 Caryn Larrinaga is a Basque-American mystery and horror writer. She has been a Dragon Award finalist and won multiple awards for her work, including the League of Utah Writers Silver Quill (Donn's Hill, 2017) and the Cat Writers Association Certificate of Excellence (Donn's Legacy, 2020). In 2021, she was named Writer of the Year by the League of Utah Writers. Watching scary movies through split fingers terrified Caryn as a child, and those nightmares inspire her to write now. Her 90-year-old house has a colorful history, and the creaking walls and narrow hallways send her running (never walking) up the stairs. Exploring her fears through writing makes Caryn feel a little less foolish for wanting a buddy to accompany her into the tool shed. Caryn lives near Salt Lake City, Utah, with her husband and their clowder of cats. Caryn is an active member of the Science Fiction and Fantasy Writers of America, the Cat Writers Association, the League of Utah Writers, and the Utah Chapter of the Horror Writers Association.






Between peddling video games and teaching yoga in her home state of Arizona, Jessica McEvoy attempts to conduct a career as a professional voice actress. This, however, is moderately undermined by the fact that she records in a dimly lit closet with her microphone balanced on a stack of old board games (Junior Scrabble and Powerpuff Girls Monopoly form a strong foundation), but she hopes that no one holds that against her.

Though her main work consists of narrating audiobooks, her first dive into the voice world was through the NoSleep podcast after answering a post from the LibriVox forums. Having been raised on horror movies and scary stories, she was beyond excited to be able to work on the show. Many stories, tortured screams, deranged villains, and creepy little girl giggles later, Jessica hopes to work on the podcast for seasons and seasons to come.



Plugging you into the audio community since 2016.

Sign up as a tour host

here.

Presented by