THE RAKE IS TAKEN
League of Lords, #2
by Tracy Sumner
Narrator: Kimberly M. Wetherell
Length: 8 hours 51 minutes
Released: August 5th 2020
Publisher: Tracy Sumner
Genre: Historical Romance

The Book Junkie Reads . . . Review of . . .THE RAKE IS TAKEN (League of Lords, #2) . . . It took me no time at all to jump right in to Finn and Victoria's journey to romance. I loved Finn from The Lady is Trouble. I love his maturity and his dedication to the League. I fell in love with the group of extraordinary league members and the battalion of soldiers. In this story we get a new addition to the league that has something both men (Fine and the Duke) need. But there is one that needs her so much more and for reasons that mean so much to him. We see a true test of loyalty, love, and brotherhood.
Kimberly M. Wetherell made an impact with this introduction to me and the audio narration world. I very much enjoyed her various inflections, pitches, tones, and variation in male and female. I felt her voice fit the genre.

I received this audiobook as part of my participation in a blog tour with Audiobookworm Promotions. The tour is being sponsored by Tracy Sumner. The gifting of this audiobook did not affect my opinion of it.

A gorgeous psychic. An unwanted betrothal. A tantalizing compromise.
An independent hellion, a stealer of time, and the only woman who can capture his heart…
Lady Victoria Hamilton has a supernatural gift, a fiancé, and a guardian angel. She just never expected her protector to be the most dazzling man in England, a devilish scoundrel they call the Blue Bastard. Victoria has agreed to marry for duty, not love, but her unforeseen desire for her mystical angel threatens to destroy not only her plans for the future but the armor surrounding her susceptible heart.
A confirmed scoundrel, a mind reader, and the only man she desires…
Illegitimate son of a viscount and reigning king of London's gossip sheets, Finn Alexander has spent a lifetime hiding his ability to read minds behind charming smiles and wicked behavior. No one knows the real man, and he likes it that way. Until he meets the lone woman who sees the man beneath the disguise—a blue-blooded temptress with the power to bring him to his knees.
As they embark on a journey of passion and friendship, Victoria and Finn must decide if they're willing to risk everything for the promise of true, magical love.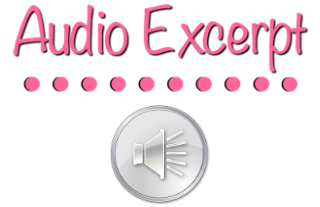 Award-winning author Tracy Sumner's storytelling career began when she picked up a historical romance on a college beach trip, and she fondly blames LaVyrle Spencer for her obsession with the genre. She's a recipient of the National Reader's Choice, and her novels have been translated into Dutch, German, Portuguese and Spanish. She lived in New York, Paris and Taipei before finding her way back to the Lowcountry of South Carolina. When not writing sizzling love stories about feisty heroines and their temperamental-but-entirely-lovable heroes, Tracy enjoys reading, snowboarding, college football (Go Tigers!), yoga, and travel. She loves to hear from romance readers!

I'm Kimberly, an award-nominated SAG-AFTRA voiceover artist and director in Brooklyn, NY, specializing in audiobooks. When they let me, I do a little commercial VO and animation on the side. My voice is best described as a bright, warm mezzo, and my range effortlessly spans from plucky tween to snarky Millennial to my own belovedly blasé GenX. I've narrated for "Big Five" publishers Penguin Random House and Simon & Schuster, and I also direct audiobook productions for Macmillan and Penguin Random House. Additionally, I've narrated for Dreamscape Media, Tantor Audio, Deyan Audio, and OrangeSky Audio (among others), along with several independent authors through ACX and Findaway Voices. My 30-year career in the Arts has made me a certifiable polymath. I'm a classically-trained actor, an award-winning filmmaker, an accomplished international opera director and producer, a professional pastry chef, an NYC reading series host, and not for nothin', I'm a pretty decent shuffleboard player. Above all, however, I'm a life-long book nerd and I can't believe I've finally figured out how to read books for a living!


Plugging you into the audio community since 2016.
Sign up as a tour host here.
Presented by