SILVER SPELLS
Midlife Elementals, #1
by Kate Moseman
Narrator: Xe Sands
Length: 6 hours and 12 minutes
Released: April 13th, 2021
Publisher: Fortunella Press
Genre: Paranormal; Women's Fiction

The Book Junkie Reads . . . Reads . . . Review of . . . SILVER SPELLS (Midlife Elementals, #1) . . . I very much enjoyed it from the beginning all the way to the end. Small town life. One mature woman in her peak of life. OH. Let me add that she now has a little something extra. A group of women friends and family. Add to that attitudes, motorcycles, magic, and a new way of life.
Xe gave the audio a little something magical with her voice. I look forward to hearing more from her and seeing more of Kate's work also.
I received this audiobook as part of my participation in a blog tour with Audiobookworm Promotions. The tour is being sponsored by Kate Moseman. The gifting of this audiobook did not affect my opinion of it.

A paranormal women's fiction (PWF) that'll have you walking on air!
Luella Campbell is having the weirdest day ever. Getting fired from her job at the sunscreen factory for no good reason is bad enough, but when a mysterious dog brings a tempest into her former workplace, Luella's life is completely upended by the sudden gift of wild and windy magical powers.
With the help of her ride-or-die best friends, her motorcycle-riding mother, and a romantic blast from the past, Luella must find a way to make ends meet while unlocking the mysteries of her newfound magic...and the secrets hidden in the picturesque town of Sparkle Beach.
Sometimes, an empty nest means it's your turn to fly.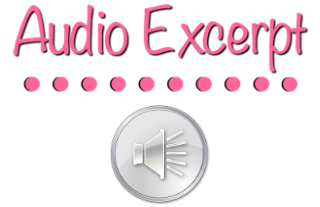 Kate Moseman is an author of paranormal romance and paranormal women's fiction. According to a reviewer, she writes about "Nice people doing mostly nice things."

Xe Sands is an award-winning narrator known for her authentic and compelling delivery of over 400 audiobooks and audio series, specializing in first person, literary and epistolary fiction, memoirs, speculative fiction, poetry and captivating performance of romance. She has been recognized for her work by Salon, Publishers Weekly, Library Journal, Booklist, AudioFile Magazine, Locus Magazine, ALA, and Audible Editors for titles such as The Murmur of Bees, Euphoria, Now That You Mention It, Magic for Liars, Blood Water Paint, Plain Bad Heroines and A Children's Bible.


Click here to view the full tour schedule!



Plugging you into the audio community since 2016.
Sign up as a tour host here.
Presented by