FRACTURED LOVE
Adrenaline, #5
by Callie Bardot
Narrator: Jonathan Tratar
Length: 7 hours 57 minutes
Released: December 16th 2020
Publisher: Callie Bardot
Genre: Romance

The Book Junkie Reads . . . Review of . . . FRACTURED LOVE (Adrenaline, #5) . . . For me there is something really special about a same sex romance. There are levels of intimacy that are not achieved with male/female relationships. Trevor (Heat) finds that he has been hiding his true self for way too long. When those soul deep feelings hit him hard and with no real outlet. He finds that he just can't face them. Jamal opposite of Trevor in so many ways. And at the same time have some commonality. Their differences bring light into a relationship that have so much to lose. You will have to experience all the ins and outs yourself. I suggest that you start with book one and work your way to this one. The journey will be well worth the listen. You will get to see how the characters, of Marked Loved groug, evolve and grow to something more than their story alone presents them to be.
Jonathan Tratar is back on this fifth and final installment. I have gotten use to some of his character voice over the three books that he has narrated for this series. I think what I loved most about this narration from him was that there were no real impacts of the feminine voices. there were some but not enough for me to have to completed focus on it being a priority focal point.
I received this audiobook as part of my participation in a blog tour with Audiobookworm Promotions. The tour is being sponsored by Callie Bardot. The gifting of this audiobook did not affect my opinion of it.

From the Amazon best-selling Adrenaline series, comes the final book in this rock and roll suspense adventure.
Rock star Trevor "Heat" West has a burning secret. His former best friend - the guy he's still in love with - thinks he's gay. Given Heat's upbringing at a military academy with his dad as the dean, it's a secret he simply can't afford to accept. He'd just as soon drink battery acid for breakfast.
But then he meets Jamal, a statuesque guy who plays the piano like nobody else and sings like a hot fantasy.
Heat despises Jamal. Jamal reminds him of everything he'd like to forget and wounds too painful to face. But his attraction to the keyboardist proves too compelling to resist.
As they go on tour together, all of Heat's inner walls begin to crumble. Then he finds Jamal carries secrets greater than his own. And, as his heart begins to give way to self-acceptance, he learns Jamal's secrets might cost him his life.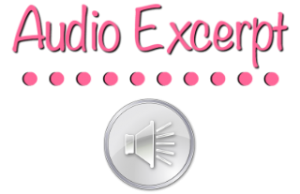 Give me a gritty story, pushing through obstacles, followed by a chance at true love and I'm a happy woman. I fought for love, long and hard, and found it. Along the way, I had a lot of fun, figuring if something exists to be explored, I may as well explore it. How else can you figure out what you like? My books have won awards like Romance Reviews Reader's Choice New Adult Erotic (Blurred Lines) and have landed on the NY Times and USA Today Bestseller's list, as well as #1 Amazon bestseller categories. If I'm not writing, you can find me under the water, scuba diving, or on land, hiking, saving lives as an EMT, or exploring my breathtaking surroundings in the Pacific Northwest, alongside my sexy, firefighting guy.
Making funny voices has always been something I have done, to an almost compulsive level. I would emulate cartoon characters, parents, teachers, politicians, etc. Then focus shifted to martial arts, rock climbing, just other passions and whatnot. In all honesty I feel as though I was lost for a few years. No direction. I then got into the modeling and acting industry. Almost three years as a model/actor, of middling success, before I decided to have a go at being an agent. This move went very very well. Two years later, unfulfilled, I quit my job, bought a mic, and haven't looked back since.