MIXING THE BLUE BLOOD
My Blood Runs Blue, #4
by Stacy Eaton
Narrator: Alex Black
Length: 8 hours 24 minutes
Released: July 10th 2020
Publisher: Nitewolf Novels
Genre: Paranormal Romance

The Book Junkie Reads . . . Review of . . . MIXING THE BLUE BLOOD (My Blood Runs Blue, #4) . . . We take a new adventure with one of Kristin's closes friends. Olivia gets her chance to show more of what she had come to be to the group of characters we have come to know. Gabriel gets a larger stance in the stories.
Olivia and Gabriel find they have commonality within a world one knows little of and the other knows all too much, good and bad. Olivia finds that her life is in much danger just from her friendship with one and the budding one with another. Deleving deeper into the seriousness of the world surrounding the Blood Runs Blue gang.
Alex Black is back to bringing the characters to life with clarity. I have enjoyed all of Alex narrations. Again a thank you for the vivid imagery created by his voice and Stacy's words. Another layer to the world crafted with deeping interest created with each new installment.
I received this audiobook as part of my participation in a blog tour with Audiobookworm Promotions. The tour is being sponsored by Stacy Eaton. The gifting of this audiobook did not affect my opinion of it.

Officer Kristin Greene returns along with the rest of the characters you have grown to love. Only, this time, it's not just her life on the line. Now, the entire breed's existence is in danger.
Olivia Newman has been Kristin's best friend for years and loves the new life that Kristin is living. Her relationship with Gabriel is bittersweet, and she knows that because she is human. A future between them can never really last.
Gabriel Montgomery takes his position in the Vampire Military Force seriously and never expected to have such intense feelings for a human woman. When Olivia is kidnapped, Gabe, Kristin, and the gang realize they have stumbled upon a human trafficking ring.
Only, this ring isn't for sex. The leaders of this ring are hell-bent on destroying the breed. Can they rescue Olivia and save their future before old enemies return and destroy the breed? Find out in Mixing the Blue Blood.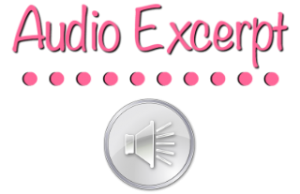 Stacy Eaton is a USA Today Best Selling author and began her writing career in October of 2010. Stacy took an early retirement from law enforcement after over fifteen years of service in 2016, with her last three years in investigations and crime scene investigation to write full time. Stacy resides in southeastern Pennsylvania with her husband, who works in law enforcement, and her teen daughter. She also has a son who is currently serving in the United States Navy, and two grandchildren. Stacy is involved in Domestic Violence Awareness and served on the Board of Directors for her local Domestic Violence Center for three years. Be sure to visit www.stacyeaton.com for updates and more information on her books. Sign up for all the latest information on Stacy's Newsletter!
Alex Black is an articulate, engaging, and versatile narrator based in Cambridge, Vermont. He's worked in theatre, film, audio production, and appeared on radio. As an accomplished audiobook producer with over 90 titles, he's worked closely with independent authors and publishers. He's received more than 500 5 star reviews and specializes in Romance, Fantasy, Science Fiction, Apocalyptic, Mystery & Thriller, LGBTQ+, and Memoirs.


Click here to view the full tour schedule!



Plugging you into the audio community since 2016.
Sign up as a tour host here.