FIGHTING FOR FAITH
Worth the Fight, #3
by Aria Cole and Mila Crawford
Narrators: Rachel Woods and Luke Parker
Length: 1 hours and 58 minutes
Released: April 21st 2020
Publisher: Aria Cole
Genre: Contemporary Romance

The Book Junkie Reads . . . Review of . . . FIGHTING FOR FAITH (Worth the Fight, #3) . . . Quick. Sweet with a bit of first time bite. Riot (fka Jamie) and Faith (fka Lauren) find each other by coincidence. Her ill timed fate brings to her a scarred, sexy, hot, man willing to step between her and the harm that was coming for her.
My only drawback was the timings used in various place. They were a bit confusing. I love keeping up with ages and time passage. So this took up some of the short amount of time that I had with this quickie. I did enjoy it.
My best part of the story were the narrators. I love. Love. Love when the narrators do a true duo-narration. Rachel and Luke did this very seemlessly. The females sounding like females and that clear masculine tone made for a fantastic listening.
I received this audiobook as part of my participation in a blog tour with Audiobookworm Promotions. The tour is being sponsored by Aria Cole & Mila Crawford. The gifting of this audiobook did not affect my opinion of it.

Now a Top 100 Best Seller on Amazon!
Being infatuated with my childhood best friend was a beautiful curse.
Our lives were an uphill struggle against every odd, but as long as we had each other...we had everything. Then it was all gone.
Now I've built my life to perfection yet still yearning for that boy I used to know. Then one night, through a chance encounter, I see him.
Riot James.
He's an MMA fighter with a beastly body, roped and corded with muscle and gleaming with sweat. His nose, reminiscent of a Roman gladiator, was bent a little like it's been broken. A few times.
It rattles me the way his intensely dark gaze lingers with mine.
He's familiar, determined, damaged, and there's no escaping him.
But with Riot, nothing is what it seems, and in the span of a single heartbeat, my perfect life is turned inside out.
Again.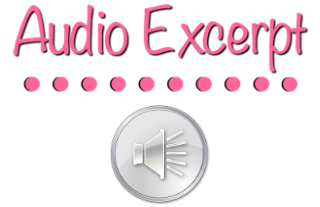 Aria Cole is the pen name of an Amazon Top 20 and USA Today bestselling author who published her first book in 2012 and began writing contemporary romance long before that. Her books always feature possessive alpha men and the sassy, curvy, nerdy heroines who love them, along with a healthy dose of irresistible insta-love and happily-ever-afters sweet enough to make your teeth ache. Follow Aria on Amazon for new release updates, or stalk her on social to see which daring book boyfriend she's writing next!

Mila Crawford loves romance, especially dirty short stories that are safe and have a happy ending. So she decided to start writing her own. What can you expect form her books? No cheating, no OW/OM drama, always celibate or virgin characters, and of course a HEA ... An all around SAFE book!


Plugging you into the audio community since 2016.
Sign up as a tour host here.
Presented by