Lake Lanier Mysteries, #3
Length: 8 hours 28 minutes
Released: October 5th 2018
Publisher: Casi McLean, Inc.
Genre: Time Travel Romance

The Book Junkie Reads . . . Review of . . . BETWEEN THE SHADOWS (Lake Lanier Mysteries, #3) . . .
Back to the shores of Lake Lanier. Back to another gripping mystery through the times. Back to another romance that was once separated by time and space. Adventure. Intrigue. Intensity. Opportunity. Fate.
There was more here than just Kenzi and York making that trip back to historical Georgia. They were there for a purpose, but was that the same one or one of the heart. How much of there trip back was fate pushing them in the right direction? How much of that was their chance to right a wrong or find love?
Kristin James did a good job with the diction and tone of the audio. I could feel emotions coming through the audio. I could make a connection with the characters through her emphasis of the words of Casi McLean. McLean brought to life another time travel mystery by the lake that makes you almost want for the same opportunity. That one chance you may have at your lifetime of love and connection.
I received this audiobook as part of my participation in a blog tour with Audiobookworm Promotions. The tour is being sponsored by Casi McLean. The gifting of this audiobook did not affect my opinion of it.

She never expected to confront deadly villains…let alone fall in love with one…
After her friend, York, encounters the ghostly image of a young woman, Mackenzie Reynolds seizes the opportunity to initiate a time jump, thrusting them back to 1865 Georgia. Resolved to thwart the girl's untimely fate, Kenzi stumbles into a deadly conflict over a stockpile of stolen Confederate gold.
An injured Civil War survivor, James Adams departs for home with a war-fatigued companion he's determined to help. After pilfering a horse and kidnaping a woman, he never dreamed his hostage would steal his heart.
Kenzi and James must unravel a deadly plot, while helping York save his ghost woman from a brutal death. But can she leave York in a violent past to save James's life?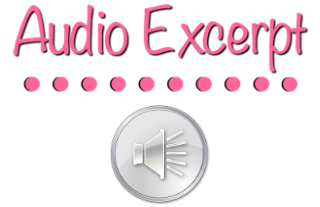 Award winning author, Casi McLean, pens novels to stir the soul with romance, suspense, and a sprinkle of magic. Her writing crosses genres from ethereal, captivating shorts with eerie twist endings to believable time slips, mystical plots, and sensual romantic suspense, like Beneath The Lake, WINNER: 2016 Gayle Wilson Award of Excellence for BEST Romantic Suspense.
Casi's powerful memoir, Wingless Butterfly: Healing The Broken Child Within, shares an inspirational message of courage, tenacity, and hope, and displays her unique ability to excel in nonfiction and self-help as well as fiction. Known for enchanting stories with magical description, McLean entices readers in nonfiction as well with fascinating hooks to hold them captive in storylines they can't put down.
Her romance entwines strong, believable heroines with delicious hot heroes to tempt the deepest desires then fans the flames, sweeping readers into their innermost romantic fantasies. Ms. McLean weaves exceptional romantic mystery with suspenseful settings and lovable characters you'll devour. You'll see, hear, and feel the magical eeriness of one fateful night. You'll swear her time travel could happen, be mystified by her other worldly images, and feel heat of romantic suspense, but most of all you'll want more.





Kristin "KJ" James was born and raised in the Nashville, TN area. Acting has always been a passion of hers. Starting on the stage as early as preschool, KJ pursued her passion into college where she received a BA in Communication with a double emphasis in Theatre and Public Relations from Mississippi State University. After college she found herself more and more drawn to voice overs. Several classes, coaching sessions, seminars, research, and a closet-turned-studio later, and she now records and produces audiobooks on a regular basis. She has also done several radio commercials for clients such as Advance Financial, TriStar Health, and GAC.
When she's not in her booth, you can find her crocheting, playing video games, or running agility with her dogs.



Plugging you into the audio community since 2016.
Sign up as a tour host here.