BENEATH THE SURFACE
Outsider Project, #1
by Rebecca Langham
Narrator: Kate Roth
Length: 10 hours and 35 minutes
Released: March 18th 2019
Publisher: NineStar Press, LLC
Genre: Science Fiction
Author Rebecca Langham's Casting Picks for Beneath the Surface

When a change in collective conscious sends the Outsiders, a group of aliens, to the shadows below the city, humans reason that the demonetization of their peers is simply more "humane". There's no question nor doubt. Just acceptance.
Lydia had embraced that sense of "truth" for as long as she can remember. The daughter of a powerful governor, she has been able to live her life with more comforts than most. Comforts can be suffocating, though, and when the opportunity to teach Outsider children in their private, "humane" community becomes available, she takes it.
What she finds beneath the city is far from the truth she had grown to know. There she meets Alessia, an Outsider with the knowledge and will to shake the foundation of all those who walk above ground. The two find a new and unexpected connection despite a complete disconnect from the technological world. Or perhaps in spite of it.
Still, it takes a lot more than an immutable connection to change the world. Lydia, Alessia, and a small group of Outsiders must navigate a system of corruption, falsehoods, and twists none of them ever saw coming, all while holding on to the hope to come out alive in the end. But it's a risk worth taking and a future worth fighting for.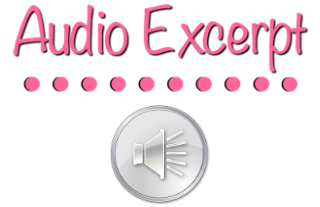 Rebecca Langham lives in the Blue Mountains (Australia) with her partner, children, and a menagerie of pets. She has been a foster carer for over ten years.
A Xenite, a Whovian and all-round general nerd, Rebecca is a lover of science fiction, comic books, and caffeine. When she isn't teaching History to high schoolers or wrangling children, Rebecca enjoys playing broomball and reading.



A global voice, Kate brings her broad experience and expertise into the studio and into her voice over delivery. With her unique blend of accents, a project can only "shine" with the versatility and distinct sound of her voice
Australian, British and North American accents are within Kate's range.
Adaptive in style and tone, depending on your needs, Kate can deliver a wide range of voices. From conversational to authoritative; fun to serious; sophisticated to knowledgeable and beyond.

Sep. 1st:
Country Road Reviews
Nesie's Place
Sep. 2nd:
The Book Junkie Reads . . .
Turning Another Page
Sep. 3rd:
Dab of Darkness Audiobook Reviews
Sep. 4th:
Valerie Ullmer | Romance Author
Jazzy Book Reviews
Aug. 5th:
My Creatively Random Life
T's Stuff
Sep. 6th:
Viviana MacKade
Sep. 7th:
Momma Says To Read or Not to Read
The Book Addict's Reviews
Buried Under Books

Plugging you into the audio community since 2016.
Sign up as a tour host here.
Presented by