DOUBLE BACK
The Georgia Davis P.I. Series, #2
by Libby Fischer Hellmann
Narrator:
Eva Kaminsky
Length: 11 hours 3 minutes
Released: May 25th 2016

Publisher: The Red Herrings Press

Little Molly Messenger is kidnapped on a sunny June morning. Three days later she's returned, apparently unharmed. Molly's mother, Chris, is so grateful to have her daughter back that she's willing to overlook the odd circumstances.
A few days later, the brakes go out on Chris's car.
An accident? Maybe. Except that it turns out that Chris, the IT manager at a large Chicago bank, may have misappropriated three million dollars. Not convinced that his daughter is safe, Molly's father hires Private Investigator Georgia Davis to follow the money and investigate Chris's death.
Doubleback, the sequel to the acclaimed Easy Innocence, reunites PI Georgia Davis with video producer Ellie Foreman. The two women track leads from Northern Wisconsin to an Arizona border town, where illegal immigrants, smuggled drugs, and an independent contractor called Delton Security come into play. Georgia and Ellie go to great lengths to find the truth, and Georgia discovers that you can cross a line, but sometimes you have to double back.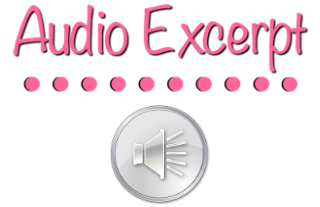 Little Molly Messenger was kidnapped and then returned safely. A week later her mother died in a fatal car accident. Georgia is asked to look into both situations, and one of her tactics to get the little girl to talk is to give Molly a bath.










Libby Fischer Hellmann left a career in broadcast news in Washington, DC and moved to Chicago over 35 years ago, where she, naturally, began to write gritty crime fiction. Fifteen novels and twenty-five short stories later, she claims they'll take her out of the Windy City feet first.
She has been nominated for many awards in the mystery and crime writing community and has even won a few. She has been a finalist twice for the Anthony and four times for Foreword Magazine's Book of the Year. She has also been nominated for the Agatha, the Shamus, the Daphne, and has won the IPPY and the Readers Choice Award multiple times.
Her novels include the now five-volume Ellie Foreman series, which she describes as a cross between "Desperate Housewives" and "24;" the hard-boiled 5-volume Georgia Davis PI series, and four stand-alone historical thrillers set during Revolutionary Iran, Cuba, the Sixties, and WW2. Her short stories have been published in a dozen anthologies, the Saturday Evening Post, and Ed Gorman's "25 Criminally Good Short Stories" collection. Her books have been translated into Spanish, German, Italian, and Chinese. All her books are available in print, ebook, and audiobook.
Libby also hosts Second Sunday Crime, a monthly podcast where she interviews bestselling and emerging crime authors. In 2006 she was the National President of Sisters in Crime, a 3500 member organization committed to the advancement of female crime fiction authors.



Eva Kaminsky is a New York born and NYC based actor and narrator. A 2014 Audie nominee, she has recorded over 200 audiobooks in many different genres ranging from Mystery to Young Adult. Eva can also often be heard on various national TV and radio commercials for products such as Intel, Neulasta, Tide, and Dunkin' Donuts. Recent recurring and guest appearances on television include Chicago Med, Billions, Manifest, Younger, Madam Secretary, Madoff, Blindspot, and The Blacklist, and on the larger screen she can be seen in Extremely Loud and Incredibly Close, The Dark Tower and the upcoming Human Capital. She has spent over 20 years working in the theatre, both on and Off Broadway, and extensively in regional theatres all over the country and is currently in the Year 2 New York Company of Harry Potter & the Cursed Child. More at www.evakaminsky.com.




Q&A with Eva Kaminsky, Narrator of Doubleback
When did you know you wanted to be an audiobook narrator?

About 8 or 9 years ago, I was looking for a way to supplement my income while still staying in the performing arts. As most actors will tell you, working in restaurants, temping and the like can become rather soul crushing. I had been doing a fair amount of animation at the time, and a friend of mine from that world had a solid, steady career in audiobooks. I had listened to a few and loved the medium, and I also enjoyed my other work in voice over so I thought it might be a good fit. I hired another narrator to do some work with me on technique, and after a few sessions, we put together a short demo. I sent that to Audible with a referral from my friend and that's how I got my first book (which was also a mystery!)
A lot of narrators seem to have a background in theatre. Is that something you think is essential to a successful narration career?

I do think acting training in general is very helpful. Narrating books is storytelling, but it also involves things like vocal projection, breathing work, character work, dialects and especially stamina. Many theatre actors have extensive training in these things. There are narrators who are primarily voice over artists and have never done any stage or film work, but they are few and far between and they generally have prolific voice over careers. Narrating IS acting, so I don't think just anyone can do it – or at least, do it well.
What are your favorite and least favorite parts of narrating an audiobook?

My favorite part of narrating is when I get to create truly multi-dimensional characters. And it's even better when those characters go on a journey where they start in one emotional place and end somewhere new. A fully realized thru-line. I also love dialects - it's fun to play around with sounds that are not my own.

My least favorite part is that narrating can be very lonely and isolating! Especially when recording from home. I have to build in friend breaks to make sure I don't become a hermit.
What about this title compelled you to audition as narrator?

I was extremely fortunate in this case as Libby found me, I believe through some of my other work. Libby's books are really fun to delve into as a narrator because she's an excellent writer with deep storylines and rich, layered characters. Also, mysteries with gritty yet inspiring female leads are some of my favorite books to work on so I think it's a great match.
Who are your "accent inspirations"?

My favorite website for accent help is called IDEA, which is the "International Dialects of English Archive". It's an amazing resource that has just about every accent you can think of. It is especially helpful because it is all people who come from the actual places. In a pinch, I will also look up accents on YouTube – you'd be surprised how many people put themselves online just to have others hear what they sound like.
How did you decide how each character should sound in this title?

I don't really decide beforehand what someone should sound like. The exception to this is if I have a bunch of characters who are all described similarly – then I have to make a decision in advance to keep them sounding separate. But generally, the writing will dictate a character's vocal choice. And then I see what comes out from just playing the scene. If it "feels" wrong, then it usually is, and I will try different things until it feels right.
Do you read reviews for your audiobooks?

I don't read any reviews anymore, for any medium I work in. I used to, but if you believe then good ones then you have to believe the bad ones, and as we all know, one negative review can stick with you for life (I can still quote a few verbatim). I always want to be learning and growing in what I do, so I'm not against critique, but I prefer it from teachers and directors. I find that so much of audiobooks is subjective – what one person hates another person loves – so I don't think reading reviews is helpful.
What do you say to those who view listening to audiobooks as "cheating" or as inferior to "real reading"?

I think they are apples and oranges. One isn't "better" than the other, it's just a different experience. I know some people who go back and forth between listening and reading on one book, and I think it's pretty great that technology allows us to do that. I like to curl up with a book (or an iPad) before bed, but I also love taking a walk in the park and being told a story.
What's next for you?

I am currently in the Year 2 company of Harry Potter and The Cursed Child on Broadway, which means I have had to take a little (temporary!) break from recording. I will be in the show through March of 2020 – it's the longest job I've ever had! I'm hoping to start recording again by mid summer and we'll see what kinds of stories come my way.
Bonus question: Any funny anecdotes from inside the recording studio?

When I'm recording from home in the summer it gets very hot in my booth since I can't pump in A/C, so I can often be found wearing a bikini with an ice pack strapped to my back. Hey, whatever works!
Books 4 & 5 in the Georgia Davis P.I. Series are available for review from the ADOPT-AN-AUDIOBOOK PROGRAM.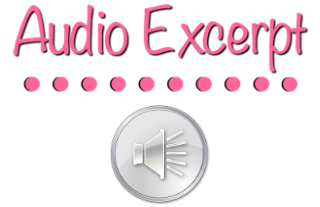 Giveaway: $100 Amazon Gift Card

EASY INNOCENCE
DOUBLEBACK
TOXICITY