BEING A WITCH AND OTHER THINGS I DIDN'T ASK FOR
by Sara Pascoe
Narrators: Fiona Hardingham
Length: 7 hours 40 minutes
Released: January 28th 2019
Genre: Young Adult, Historical Fantasy

The Book Junkie Reads . . . Review of . . .
BEING A WITCH AND OTHER THINGS I DIDN'T ASK FOR . . . Where to start? The time travel was fun and landed this young lady in some interesting historical places and times. Some were filled with trouble. Others just a little adventure. Raya was a character that my younger children were able to enjoy with each installment of this audio we listened to before bed.
The narrator Fiona held up her end of the narration. It was clear. The voice was appealing to children and held their attention.
I received this audiobook as part of my participation in a blog tour with Audiobookworm Promotions. The tour is being sponsored by Sara Pascoe. The gifting of this audiobook did not affect my opinion of it.

After a life of hurt and disappointment, Raya, the spiky-haired, Doc Marten-wearing 14-year-old decides it's time to strike out on her own. She leaves the boring English village and what she's determined will be her last foster placement for the excitement of London. But it turns out she's a witch, with the annoying habit of time-traveling - by accident. And a sarcastic witch's cat Oscar tags along for the ride. Why would she fling herself into the midst of the Essex Witch Trials in 1645 England?
After being arrested by one of history's most notorious witch hunters, her social worker and witch mentor Bryony goes back to try to save them from the gallows. But returning to present day London remains out of reach when they find themselves in Istanbul in the year 1645. There, life is more amazing than she ever dreamed.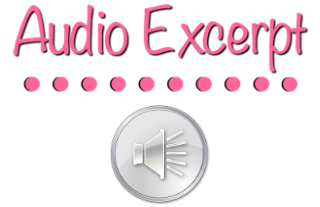 Sara Pascoe comes to writing after a career in psychology, where she had many wonderful experiences, from the chimp house to the halls of Congress, with neuroscience research in between. Originally from the United States, she moved to Great Britain in 2004. She lives in Bournemouth, on the southern coast of England where they run a B&B for English language students.



Fiona Hardingham is an award-winning audiobook narrator who has voiced over 175 audiobooks specializing in YA, Children & Contemporary Fiction titles. She is the recipient of several AudioFile magazine Earphones Awards and this year was nominated for an Audie in the 'Middle Grade' category. She is a professionally trained actress and recently played a role in the eagerly anticipated 'Pokemon Detective Pikachu' as well as a role in 'Godzilla: King of the Monsters' both out this coming spring.

Rachel Hollingsworth, "Raya" is a fourteen-year-old foster girl when we meet her in
Being a Witch and Other Things I Didn't Ask For.
She's a "turtle" hard on the outside from what she's been through, but soft on the inside.
She grew up in East London, which is known as a hard-scrabble, working class area, until she was five. Her biological mother had problems with schizophrenia and couldn't care for Raya by the time she was about three. She never knew her father was as her mother either didn't know, or wouldn't tell her. She's an only child. Her maternal grandparents took care of her after he mother no longer could, but they had both died by the time she was five. She's in in her fifth foster home when the story starts.
Raya is about 5' 7" tall, and slender. She has blue-green eyes which she always thought looked like dirty dishwater. She finds her medium blonde hair boring, so dyes it jet black and has it shaved on the sides, with the top gelled in spikes when she's allowed (most of the schools she's gone to don't allow it). She has a couple of facial piercings she got by lying about her age. She has almond shaped eyes and high cheekbones. She likes running although she has never joined a sports team at school, not being much of a joiner. And her experience as a foster kid has been to mostly be on the outside of most friendship groups in any of the schools she's attended. She's always liked reading, but her interests weren't really formed for her at the start of the story, but this changes as she goes through a number of mind-bending and time-shifting adventures.
She secretly likes Sudoko and is pretty good at it. Before the story, her favourite food was Italian, especially anything with a white sauce, but she adores Turkish food after her adventures, now too. She prefers bold colours and funky, offbeat clothing. She secretly watches rom-coms, because she hadn't wanted people to know she's soft inside.
She can be spikey emotionally speaking, saying sharp things sometimes before she even knows what she's said. She's also kind and empathic inside, funny, impatient and has a decent brain.