Zach
Hell's Handlers MC, #1
by Lilly Atlas
Narrators: Noah Michael Levine and Erin deWard
Series: Hell's Handlers, Book One
Length: 8 hours 24 minutes
Publisher: Lilly Atlas Books LLC
Released: July 23rd 2018
Genre: MC Romance

The Book Junkie Reads . . . Review of . . . ZACH (Hell's Handlers MC, #1) . . . Zach was entertaining, but there was most certainly a difference with this new series of outlaw bikers. There was an intensity while at the same time a tameness. Toni was a woman with a past. A past that was not welcoming or kind to her. She also had parents that were no only distant but elitist. She rebelled as a child and became reserved as an adult. We open this one with Zach and his entrance to full membership as a Hell's Handler. Zach the enforcer for the MC ushers us in to the current time and place with a sexy neighbor back in town and trouble coming in to their territory.
This one had some very interesting secondary characters. There are certainly other stories you want to see come from this series. You may not fall head over heels in love with Zach and Toni but you will find that the series will give you an interesting ride in the club and the small town they inhabit.
Narrators Noah Michael and Erin makes this one an experience. They work very well together allowing for this audio to flow with clarity. The cadence and harmony the two of them bring together makes this a must listen to. The duo makes you feel like you are truly a part of the world you are listening to. The way they blend both male and female is perfect. There was no male trying to sound feminine and no female trying to sound masculine.
I received this audiobook as part of my participation in a blog tour with Audiobookworm Promotions. The tour is being sponsored by Lilly Atlas. The gifting of this audiobook did not affect my opinion of it.

Toni knows what it means to make mistakes. She has experienced firsthand how walking down the wrong path can send life spiraling out of control. Fortunately, she had someone in her life to pull her from the gutter and help set things right again. As penance for her past, she pledges to suppress her baser desires and focus on finding a steady, dependable connection with a man, even if that means embracing a boring lifestyle.
Zach is anything but dull. As Enforcer for the Hell's Handlers MC, he embodies the outlaw lifestyle, rife with violence, women, and motorcycles. When Toni moves next door, Zach can't resist the possibility of a quick, hot, fling. He discovers, however, that she's not the easy conquest he's used to.
While Zach works to convince Toni she belongs in his bed, a tenuous relationship with a local gang blows up and threatens his MC family. Zach's world is turned upside down when he's unable to keep the danger from touching his club. As Toni fights to resist Zach's pull, her own peace is shattered by demons from her past. With enemies both old and new barreling down, Toni throws out her rules and turns to Zach for aid.
Before she can help it, Toni finds herself entrenched in Zach's outlaw world. Is it possible for her to curb her desires, or is she doomed to repeat the mistakes of her past?
None of it will matter if Zach can't keep the enemies at bay.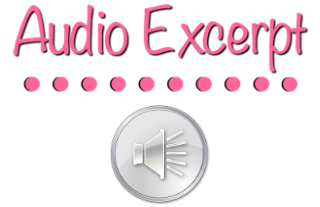 Lilly Atlas is the contemporary romance author of the award-nominated No Prisoners MC series. She's a proud Navy wife, mother of two spunky girls, and one crazy pug. Every time Lilly downloads a new EBook, she expects her Kindle to tell her it's exhausted and beg for some rest. Thankfully that hasn't happened yet, so she can often be found absorbed in a good book.



Noah Michael Levine is an Audie Award-Winning audiobook narrator and producer living in beautiful Nyack, NY. His over 180 titles include almost every genre. While he loves his work completely – and collaborating with all kinds of different authors, he does not love writing about himself in the third person.



Erin deWard is an Audie Award-Winning narrator with over sixty titles in genres ranging from Spirituality to Young Adult to Adult Contemporary and others. She's worked on stage, screen, and behind the mic for over thirty years. She is beyond grateful to have come to this place in her life and thanks all of the people and organizations that sped her on her way.
In addition to her love of acting, Erin is passionate about her work as an audio describer, translating visual images in media and performance into aural pictures for people who have low or no vision. She studies and performs Shakespearean text and can most frequently be seen cavorting onstage with The Strange Bedfellows, the adult troupe of the Children's Shakespeare Theatre of New York.
Erin lives in lovely Nyack on Hudson, New York with her husband, daughter, sometimes her college-aged son, and two ill-behaved but loveable dogs, Annie and Benevolio.
Proud member of SAG/AFTRA
Tell us about the process of turning your book into an audiobook.

I've worked with Noah and Erin for all of my books, so I think we have it down to a science by now. The set-up is all done through the ACX website. Then I send the manuscript and character notes on any accents, voice requests, a general description of the characters and their personalities. After that, my part is done until they send me files to listen to. I listen to the entire book, just to make sure everything flows well and I like what they've done with the characters—I always do. After any changes are made, the audiobook disappears into the world of Audible until it pops up for sale!
Do you believe certain types of writing translate better into audiobook format?

I suppose a textbook on Physics would be pretty dry and tough to listen to, but as far as fiction, and even most non-fiction, I think any book can be made into a quality audiobook. To me, it seems less the subject matter and more the quality of the writing and engagement of the narrators. Any book can be read in a monotone voice without much feeling and be underwhelming as opposed to read by narrators who are very engaged with the story and really feel the characters.
Was a possible audiobook recording something you were conscious of while writing?

Absolutely. I have all my books on audio, so it's a no-brainer by now.
How did you select your narrator?

Originally, back when I wrote book one of the No Prisoners MC series, I listened to quite a few auditions from narrators. Noah's was by far my favorite. He really captured the essence of my bad boy bikers. So, Striker is a solo narration by Noah. A bit later, I'd heard Noah and Erin's duet narration of Curing Dr. Vincent and I just loved the duet narration. It takes the story to an entirely new level, so Erin was brought in for the rest of the series and beyond!

What do you say to those who view listening to audiobooks as "cheating" or as inferior to "real reading"?

I say, "Booo!" Audiobooks are amazing and just a different form of entertainment. I love how the medium is growing and expanding so rapidly. It's a different experience than reading a book and so many people really enjoy listening to the narrators embody the characters. Also, there are so many people who are unable to read a book the traditional way for various reasons. Audiobooks gives those with visual impairments and other disabilities the chance to enjoy the works of millions of authors!
What gets you out of a writing slump? What about a reading slump?

Usually if I'm in a total slump and the ideas aren't flowing, I step away from the computer and just go about my day. Then I let my mind wander and most of the time something will come to me. I've also found that if I'm struggling with a scene and not liking how it's turning out, I need to just push on through it and get something written. For me, it's much easier to come back later and edit something to my liking than to abandon mid chapter and try to pick up where I left off later. Facebook usually helps me out of a reading slump. I belong to so many author/reader groups, I'm always finding great recommendations.
In your opinion, what are the pros and cons of writing a stand-alone novel vs. writing a series?

I love writing series because as I am writing a book, I tend to give each ancillary character their own story in my head. Writing a series gives me the ability to expand on the universe I've created and give my secondary characters a voice and story. I love reading series for the very same reason.

Have any of your characters ever appeared in your dreams?

I'm more of a daydreamer than a night dreamer. I've had stress dreams about releases, but usually my characters don't come to me in my dreams. During the day, however, I'm constantly drifting off, plotting, and imagining scenes to write.

What bits of advice would you give to aspiring authors?

Write, write, write! It's the only way to grow and improve. Hire a professional editor. Beyond polishing and improving my books, I have learned so many tips and tricks from my editors about character development, plot development, and writing in general. It's always a good idea to have outside professionals critique your work.

What's next for you?

The second book in the Hell's Handlers' series, Maverick, released on Aug 14th. Noah and Erin are in the middle of recording Maverick so it shouldn't be too much longer before the audio releases. I'm currently working on the third book, Jigsaw.