The Widow's Redeemer
by Philippa Jane Keyworth
Narrators: Alex Lee
Length: 9 hours 35 minutes
Released: April 19, 2018
Publisher: Madison Street Publishing
Genre: Historical Romance
The Book Junkie Reads . . . THE WIDOW'S REDEEMER . . .

Clean Regency romance that give you just hints of a book from the bible. There was something sweet and tender that had you wanting to get to the next chapter. If only to see the direction it all was heading.

There was so much more here for Letty than what the blurb hints at. This was more than a romance. This was an adventure.
The narrator Alex Lee had a lyrical quality to her voice. I found that it matched the era of the romance being presented.
I received this audiobook as part of my participation in a blog tour with Audiobookworm Promotions. The tour is being sponsored by Madison Street Publishing. The gifting of this audiobook did not affect my opinion of it.

A penniless young widow with an indomitable spirit. A wealthy viscount with an unsavory reputation.
London, 1815: After her husband's untimely death, Letty Burton comes up from the country with her domineering mother-in-law. Hiding a past she wishes to forget and facing an uncertain future, all she wants is to navigate London Society as a silent companion.
A chance meeting with London's most eligible bachelor sets in motion a series of events that will bring her quiet life under the unfriendly scrutiny of the ton. With the net of scandal, debts, and rivals closing in, will she let her dark past dictate her life forever? Will she learn to trust again? And most importantly, will she allow herself to love? The Widow's Redeemer was a finalist in the 2012 RONE Awards (Reward of Novel Excellence) hosted by InD'Tale Magazine.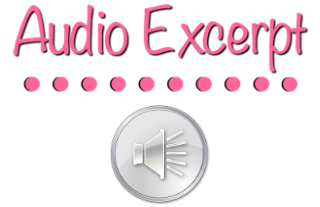 Philippa Jane Keyworth, known to her friends as Pip, has been writing since she was twelve in every notebook she could find.
Originally trained as a horse-riding instructor, Philippa went on to become a copywriter before beginning a degree in History and graduating with First Class Honours. She now works in Digital Marketing and part-time as an author.
Philippa has always written stories and believes that, since it is one of her loves and passions, she always will. She has dabbled in a variety of genres, and has settled for the time being in both fantasy and historical romance. An interesting combination of research and imagination Philippa believes it is important to escape into a world you want to be in. This is why she writes stories that will draw you into the characters' joys and heartaches in a world apart from our own. Philippa has three historical romance novels out, each a standalone with indomitable heroines and lovable heroes.

Alex Lee has been singing, acting and dancing since the age of two and whilst growing up on outskirts of London indulged her love of acting and performing in several ballet productions and plays at school, where she added to her skills by having her speaking and singing voice trained thereafter in productions of The Secretary Bird, Oh What a lovely War, The Norman Conquests, Ten Times Table, Chicago (playing Velma), playing Dick in Dick Whittington, and many others.
Narrating audiobooks is a relatively new venture for Alex and she has narrated 10 books in the last year in genres covering Regency romance, historical fiction, comedy adventure, romantic thriller, children's fiction, biography and murder mystery.
Alex lives in a cottage in the beautiful village of East Coker in Somerset, where she lives with her husband Mark who is a skilful editor.
"I was thrilled to audition and be given the opportunity to narrate The Widow's Redeemer and also Fool me Twice both written by Philippa Jane Keyworth for Madison Street Publishing. I loved the Georgette Heyer Regency romances which I read when younger and love the genre. Pip's books transport you back to that wonderful era and I have loved narrating these stories."