Beyond the Mist
Lake Lanier Mysteries, #2
Author: Casi McLean
Narrator: Amy Deuchler
Length: 8 hours 10 minutes
Released: March 26th 2017
Publisher: The Wild Rose Press
Genre: Time Travel Romance

Sci-fi Time Traveling Mystery Romance . . .
Piper and Nick have that chance meeting that sends them both a jolt of realization. This journey for the two of them starts off well in good in the present time but slips to the past with good intentions and not so good possible outcomes. Nick had once loved and lost and still held on to those tragic results. He now have another chance at love and finds that he wants to amend the past with the present. Not quite seeing straight or fully grasping the consequences of his decision. He goes head first in to the waters of Lake Lanier and slips further
Beyond the Mist.
There was much here. The writing was good. The characters were rich and flawed. The imagery was vivid. The heavy subject of 9/11 and the events that took place on that day will forever be a subject that needs to be handled in the right way when approaching it. There will always be someone that finds offense in the events of that day. There will be those that want very much to change that day, but we have to understand it was the past and even the simplest change to that day could have ramifications that could make things a 100x worse. I found that the way in which Casi approached the events was constructed well. She gave a different view. She showed that events of the world happen and it could have a lasting effect on you but its you that makes the choice to move forward with you life. Going back and changing those events could in fact change everything that followed.
I enjoyed watching how Piper and Nick navigated the events of their present and then once they slip in to the past. There was suspense, action, drama, and intensity. But most of all they had each other and the love they were building with each other.
Narrator Amy Deuchler did justice to this piece. She
had
the diction, clarity, and pacing down. The audio ran smooth. I could detect no lengthy pauses, gaps and no hiccups.
I enjoyed it more after the feel the narrator out phase and was able to kick up the speed. This provided me with more like a picture playing in my head.
I received this audiobook as part of my participation in a blog tour with Audiobookworm Promotions. The tour is being sponsored by Amy Deuchler. The gifting of this audiobook did not affect my opinion of it.

Piper Taylor concedes she'll never fall in love, until a treacherous storm spirals her into the arms of the handsome Nick Cramer. Unrelenting remorse over a past relationship haunts Nick, but he can't deny the mysterious connection and hot desire Piper evokes.
The allure of a secret portal hidden beneath Atlanta's Lake Lanier tempts him into seizing the opportunity to change his mistakes. But his time slip triggers consequences beyond his wildest dreams.
Can Piper avoid the international espionage and terrorism of 2001 New York, find Nick, and bring him home before he alters the fabric of time, or will the lovers drift forever Beyond the Mist?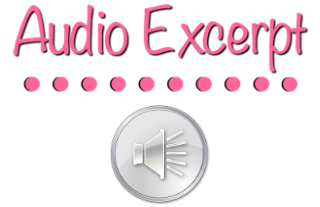 Award winning author, Casi McLean, pens novels to stir the soul with romance, suspense, and a sprinkle of magic. Her writing crosses genres from ethereal, captivating shorts with eerie twist endings to believable time slips, mystical plots, and sensual romantic suspense, like Beneath The Lake, WINNER: 2016 Gayle Wilson Award of Excellence for BEST Romantic Suspense. Casi's powerful memoir, Wingless Butterfly: Healing The Broken Child Within, shares an inspirational message of courage, tenacity, and hope, and displays her unique ability to excel in nonfiction and self-help as well as fiction. Known for enchanting stories with magical description, McLean entices readers in nonfiction as well with fascinating hooks to hold them captive in storylines they can't put down. Her romance entwines strong, believable heroines with delicious hot heroes to tempt the deepest desires then fans the flames, sweeping readers into their innermost romantic fantasies. Ms. McLean weaves exceptional romantic mystery with suspenseful settings and lovable characters you'll devour. You'll see, hear, and feel the magical eeriness of one fateful night. You'll swear her time travel could happen, be mystified by her other worldly images, and feel heat of romantic suspense, but most of all you'll want more.
How did you select your narrator?

I compare the search to looking through a ton of oysters to find a pearl. I'm super picky about narrators. I want them to feel the passion and pain in my story and put emphisis where I have it in my mind. The narrator has to fit the tone of the book and know what makes the characters react the way they do. Not an easy task, but I know when I hear the clips.

Were there any real life inspirations behind your writing?

All of my writing has a piece of me written between the lines, especially my Lake Lanier Mysteries Series. The first time I heard the eerie lore, strange occurances and supernatural sitings, my muse danced. The tales told me what to write, and the pages flowed like water. Now that I live on the lake, I'm inspired every day.

Are you an audiobook listener? What about the audiobook format appeals to you

? I don't know what I'd do without audiiobooks. After a long day of sitting at my computer, reading, writing, research, promo, and marketing, my eyes blur. I love to read, but my eyes just say enough is enough. Audiobooks take me into the stories I love, while my eyes rest. I listen in my car, shopping, walking, or sitting on my porch. Anytime I need a break I have my stories. I love audiobooks!

Is there a particular part of this story that you feel is more resonating in the audiobook performance than in the book format? Amy nails the tense moments. She reads with the passion and intensity that those scenes need and makes the words jump off the pages with emotion. People can't always read what the author feels but a good narrator helps translate those feelings.
If you had the power to time travel, would you use it? If yes, when and where would you go?

Obviously, as a romantic suspense time travel author, I love the concept! I would use the power in a heartbeat. I'm not sure what I'd choose as my first destination…and yet, in a sense, I've already experienced a time slip with each of my novels. I hope everyone feels that way when they listen to or read my books…after all, that's the point.

In your opinion, what are the pros and cons of writing a stand-alone novel vs. writing a series? I love a series. They give me a chance to revisit characters and places I already love and, as an author, a series reconnects me to readers who loved my stories. A stand-alone is easier. One and done. In a series, you have to find a way to bring your readers up to speed without dumping too much backstory on them. But a series, to me, is more rewarding. I try to make all of my series stories stand-alone, but I make sure some of the previous characters visit in smaller roles.
What's your favorite:

Food:

Lobster

Song:

Everlasting Love

Book:

Knight In Shining Armor by Jude Deveraux

Television: show

Outlander

Movie:

Déjà Vu

Band:

Anything Motown

Sports: team

Atlanta Braves [pro] Georgia Bulldogs [college]

City:

Ashville N.C. or Charleston S.C.

Are any of those things referenced in appearance in your work?

I was inspired by Outlander and Déjà Vu but they aren't refrenced in my writing.

What bits of advice would you give to aspiring authors?

Learn from those who have walked the path before you, and never give up on your dreams.

What's next for you? My current WIP is a romantic political thriller, Reign Of Fire, which is the first in my Deep State Mysteries series, and I'm also working on a new supernatural romance series, Ghosts Of Lake Lanier.

Amy is a Chicago-based voice artist and actor specializing in audiobook narration, e-learning, and radio or TV commercials. Amy is professionally trained in commercial and narration voiceover and holds a Bachelor's degree in Theatre from Marquette University and a Master's degree in Library and Information Science from University of Wisconsin-Milwaukee. In her spare time, Amy also enjoys reading, painting, designing lights and scenery for theatre, and biking. She lives with her boyfriend and their two cats and a dog just north of Chicago.