Narrator: Daniela Acitelli
Length: 11 hours 52 minutes
Released: February 14th 2018

Briana turned her back on her magical heritage to chase her dream career, but now a spell cast with her grandmother's dying breath has unleashed her dormant Oracle powers, drawing her into a world of dangerous power and cryptic prophecy.
Thanks to her family's tragic history, Bri is a pariah in her hometown, and the only other witches she can turn to are her childhood best friend, Astrid, and Kean--her first love. They are convinced it's destiny that has reunited them and determined to help break the curse on Bri's bloodline.
But the longer she stays, the more people die.
Tortured by chaotic visions of fire and blood, Bri must harness her magic and navigate the dangerous waters of her past--and past life--to unmask the evil hunting in her shadow before it kills the only loved ones she has left.
Because she has a secret of her own. One she already died to protect. And as memories of her ancient rival become clear, so does her grim future...unless she can change it.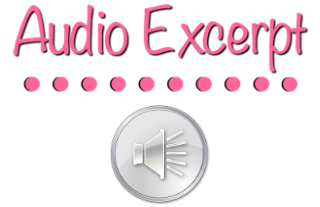 Gwen is living her happily ever after in Seattle. She's a nature lover, science geek, and spiritual explorer, with a nose for well-aged tequila and a pin-up fashion obsession. When not chasing butterflies to hidden waterfalls or cavorting through the Emerald City, she can be found in a cozy chair reading, or brewing up tales of magic, adventure, and romance.
Author Links:

Daniela Acitelli is a professional Audiobook Narrator / Voice Over Artist with a Theatre, Film, Cabaret and Circus background. You can find her on Audible, Itunes and Amazon. She also narrates for the RNIB, SpokenRealms, Deyan and Whitehouse publishing. Daniela is an actress with a stage background trained in the Meisner technique and Lee Strasberg's "Method" acting. She has a background in and a great love of Cabaret and Vaudeville including the old time concert saloon, minstrelsy, circus acts, dime museums, and literary American burlesque shows.
Narrator Links:

BRIANA:
Physical Description:

Tall, dancer's build, green eyes, wild auburn curls (that she usually keeps tamed/straight) and freckles.

Profession:

Concert Pianist

Zyne Rank:

13th Degree Oracle

Magical Gift:

Death Omens

Sign:

Gemini

MBTI Type:

ESTJ

Likes:

classical music, art & culture, museums, spas, organizing/planning

Dislikes:

cooking, roughing it, dangerous/thrill-seeking activities

Favorite movie:

Casablanca

Favorite food:

Astrid's clam chowder

Sits down at a bar and orders:

Iced Tea with Lemon
KEAN:
Physical Description:

Tall, ruggedly built, shaggy sandy brown hair, hazel eyes, boyishly handsome.

Profession:

Firefighter

Zyne Rank:

9th Degree Ward

Magical Gift:

Fading (at great distances and blind)

Sign:

Taurus

MBTI Type:

ISFJ

Likes:

outdoor activities (rock climbing, kayaking), crime thrillers, playing with his dogs, big family dinners

Dislikes:

paperwork, tattletales, and anyone who dates his sister (or Astrid)

Favorite movie:

Gladiator

Favorite food:

Grilled steak

Sits down at a bar and orders:

Local Microbrew
ASTRID:
Physical Description:

Petite, deep blue eyes, platinum blonde hair dyed several colors, piercings and tattoos to harden her eternally youthful looks.

Profession:

Chef / Pub Owner

Zyne Rank:

10th Degree Summoner

Magical Gift:

Weather Control

Sign:

Scorpio

MBTI Type:

ESTP

Likes:

all animals, cooking, running, any and all community gatherings, festivals, and parties

Dislikes:

being alone, sports bars, hot/dry climates

Favorite movie:

Pulp Fiction

Favorite food:

anything you can wrap in a pie crust

Sits down at a bar and orders:

asks the bartender to make their signature cocktail