Length: 6 hours 59 minutes
Released: May 19th 2017
Genre: Romantic Science Fiction

The Book Junkie Reads . . . Review of . . . STARBLIND (Starblind, #1) . . .
I find that I am introduced to a universe without Earth. Earth had long since been destroyed. Chimay/The Pittsburgh was a starship with a crew full of interesting characters. This time around we get an up close and personal of Jane, the captain of the Pittsburgh. She finds that she has a problem on her hands. One that eludes her most times and intrigues her other times. Ash, the elusive, becomes a target of Jane and her crew. He was so much more than he appeared to be. Ash was the best part of the whole story. I loved him immediately. I loved a lot of the secondary characters. I took me a bit to warm up to Jane.
Narrator Review of . . .
Ashley Holt's performance. It was good. I got the various tones and dictions changes. I enjoyed the lull of the cadence to the audio recording.
I received this audiobook as part of my participation in a blog tour with Audiobookworm Promotions. The tour is being sponsored by Ashley Holt. The gifting of this audiobook did not affect my opinion of it.

Owner of the Chimay grade starship dubbed The Pittsburgh; Captain Jane Sevis is one of the best bounty hunters in the galaxy. Except for the occasional problematic hunt, her life is pretty uncomplicated. When a particularly slippery target reveals the real reason for being in her database, her world is turned upside down in more ways than one. Will she follow her gut and look the other way for the man she may be falling for? Or will their love fall prey to her mercenary heart before it gets a real chance to ignite?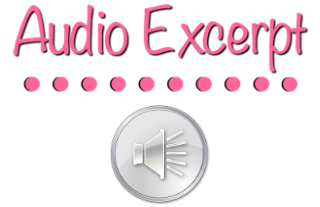 D.T. Dyllin is a bestselling author who writes paranormal, sci-fi, and contemporary romance. Basically, anything with a love story is her kryptonite. Her obsession with affairs-of-the-heart is what first drove her to begin twisting her own tales of scorching romance. D.T. was born and raised in Pittsburgh, Pennsylvania. (Black & Gold for life, baby!) She now lives in Raleigh, North Carolina with her husband, and two spoiled German Shepherds.
Author Links:

Former NPR PBS FM radio host/announcer in a major media market, with a warm mezzo female voice. I have a background in opera and can present in English, Italian, German, French, Latin. With a background in the performing arts and opera, I can sing as well as do some accents. Home includes a husband shaped person, 2 cats, volunteerism and an active online gaming presence. No audiobook genre is taboo, which makes for very interesting dinner table discussion. Member, Audio Producers Association
Narrator Links:

Q&A with Narrator Ashley Holt
How did you wind up narrating audiobooks? Was it always your goal or was it something you stumbled into by chance?

HA< totally by chance. A friend of mine asked me for help building her recording studio. (My day job is in TV/internet broadcast, so that is why she asked me) I asked her what it was for, and she said "I'm going to narrate for Audible. YOU should do it" So I auditioned for 3 books and got all 3 of them right out of the gate. One of those books is still one of my best sellers. It is a non-fiction book about the Meyers-Broggs MBTI personality profiles and how yo use them to analyze people. My friend? Narrated one book and quit after finding out how hard it is.

Did you find it difficult to "break into" audiobook narration? What skill/tool helped you the most when getting started?

No, but I really have an edge many folks don't: a combo platter of: a background in radio, acting and opera (yes, singing) and a very strong tech background in audio/video production and website development. (my dad always insisted I have a backup plan for that artsy career I wanted. So its easy for me to narrate, produce and deal with the website interface of ACX. My Achilles heel? MARKETING. ;) Might be why I am here.

A lot of narrators seem to have a background in theatre. Is that something you think is essential to a successful narration career?

A THOUSAND TIMES YES. There are authors that think they can narrate their own book because they have done book readings. Audiobooks are an entirely different animal.The listener wants an IMMERSIVE experience, with full-blown characterizations and world-building.

What type of training have you undergone?

I have an MFA in opera, and over 20 years of experience preparing and singing opera roles. I have audiobook coaches. (an absolute MUST) One for non-fiction, one for fiction, and one for dialects/accents.

How do you manage to avoid burn-out? What do you do to maintain your enthusiasm for narrating?

The big lesson I learned is to not take too many books in the same genre. There are only so many ways you can voice certain romance scenes, so I need a non-fiction or a sci-fi or my new favorite genre, LitRPG to mix things up.

Are you an audiobook listener? What about the audiobook format appeals to you?

This is a holdover from my opera days. YOu always listen to the greats. Listening to them is also a form of coaching. Kate Reading and Xe Sands are 2 I like a lot, I also listen to my coaches, Sean Pratt (who is currently working on his 950th book) and Carol Monda. I mentioned before, I do this part time. My day job involves a LOT of traveling, both local and cross-country. When I'm stuck in a 6 hour layover in Houston, or have to drive cross-country audiobooks are a godsend!!!

What are your favorite and least favorite parts of narrating an audiobook?

Favorite? When I feel that phrase hit just right for the moment and the mood. Starblind was a TON of fun in that regard, because I am snarky/sarcastic by nature, so her character fit like a glove…Least favorite is marking during prep. My prep involves reading the book multiple times, (which I love) and then I have to mark pronuncistions, breathing, pauses, emotions, accents...when I wa still using an Android tablet, it was horrendous. I love Android, but switching to an iPad was a game-changer in that respect.

What would you say are your strongest narration abilities?

Right now, dialogue, especially if its snappy patter. I think I channel Rosalind Russell in "His Girl Friday" or Rene Russo in "The Thomas Crown Affair" remake a LOT.

Is there a particular genre you feel unsuited for? Have you ever declined a project because you didn't think you were right for it?

OMG yes, and I learned this one the hard way. Regency Romance. The only one I did, I did not use an accent. (Granted, the author did not request it, but STILL) Then after I was done, I found out that an RP British accent is de rigeur, and I took a BEATING in reviews over it. Dialect coach says its one of the hardest to learn, so I won't be doing any of those titles anytime soon.
Starblind
, Book 1
Parallax
, Book 2
Flux
, Book 3