Length: 6 hours 59 minutes
Released: December 20th 2017
Genre: Romantic Science Fiction

The Book Junkie Reads . . . Review of . . . FLUX (Starblind, #3) . . .
Say it isn't so. Zula kidnapped. Zula. Ms. Logic. Well besides being kidnapped Zula gets implanted with a device that gives her the emotions that she did not display. I will not say she did not have them. I just saying she did not show them. Okay. Back to the kidnapping. She gets kidnapped and then rescued. During this time, she finds that the emotions that have been implanted changes her.
With this addition to the series, we get Zula and her past and present, we get a new sexy would be hero, we get some new twist, new races, new laughs, new action and drama. The series has certainly evolved forward. There's growth from the first two books. It changes have added an extra layer of flavor and holds you to look forward for the next book in the series.
Narration Review . . .
Ashely Holt has picked up her game with this installment. There was something a little different but not unpleasant. I find that I feel a bit more drawn to the voices she has created for he characters. There was more of a focus with the newer characters created in this installment. I am finding a connection with her and this series.
I received this audiobook as part of my participation in a blog tour with Audiobookworm Promotions. The tour is being sponsored by Ashley Holt. The gifting of this audiobook did not affect my opinion of it.
Starblind – Starblind, #1
Parallax – Starblind, #2
Flux – Starblind, #3
Luminosity – Starblind, #4

Taken captive, experimented on, and rescued by a mysterious bounty hunter … all things Zula, The Pittsburgh's second-in command, didn't have on her to-do list. She isn't worried though. After all, as a Galvraron, she has her superior logic to rely on. At least she did …
Suddenly Zula finds her cognitive skills compromised by a device that puts her emotions in control, turning her entire world upside down. Add in the fact that she's forced to spend time with a man from her past, and soon Zula finds herself wondering: How does one fight adversaries such as love and lust? And does she really want to?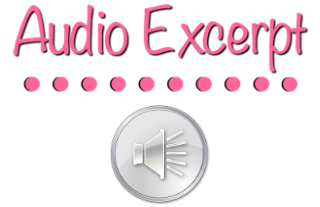 D.T. Dyllin is a bestselling author who writes paranormal, sci-fi, and contemporary romance. Basically, anything with a love story is her kryptonite. Her obsession with affairs-of-the-heart is what first drove her to begin twisting her own tales of scorching romance. D.T. was born and raised in Pittsburgh, Pennsylvania. (Black & Gold for life, baby!) She now lives in Raleigh, North Carolina with her husband, and two spoiled German Shepherds.
Author Links:

Former NPR PBS FM radio host/announcer in a major media market, with a warm mezzo female voice. I have a background in opera and can present in English, Italian, German, French, Latin. With a background in the performing arts and opera, I can sing as well as do some accents. Home includes a husband shaped person, 2 cats, volunteerism and an active online gaming presence. No audiobook genre is taboo, which makes for very interesting dinner table discussion. Member, Audio Producers Association
Narrator Links:
Starblind
, Book 1
Parallax
, Book 2
Flux
, Book 3